GOPO® — A Vital Difference
The production process of Rose-Hip Vital® involves harvesting the rosehip fruits when they are fully ripe and selecting optimal fruits using a laser technique. These fruits are then dried using a patented extraction process which preserves the nutrient content, as well as isolating and activating a fatty acid/galactolipid (glycoside of mono and diglycerol) called GOPO®, which has powerful clinically-proven anti-inflammatory and antioxidative properties.
The same patented process concentrates and preserves the naturally occurring vitamins and minerals in the rosehip fruits, which work in synergy to boost immunity, repair damaged cells and deliver maximum health benefits.
GOPO® is exclusive to Rose-Hip Vital®
The active compound was discovered in Denmark and is exclusive to the Rose-Hip Vital® branded powder. Rosehip products without GOPO® have not been shown to have anti-inflammatory properties.
How does GOPO® work?
While inflammation is a crucial process for the immune response and tissue repair, excessive or uncontrolled inflammation can lead to chronic conditions and tissue damage.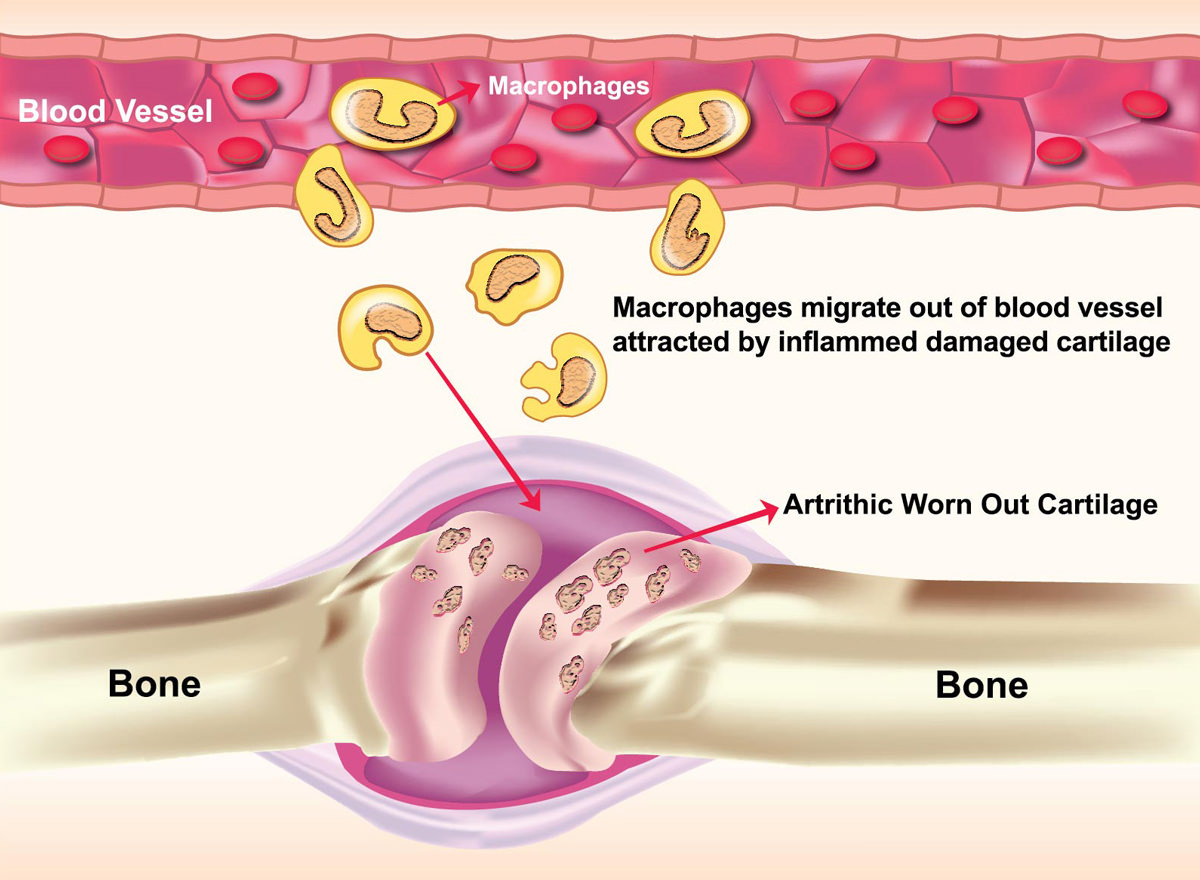 When bone cartilage becomes inflamed, damaged, or worn out, it attracts a type of white blood cells known as macrophages.
Macrophages are immune cells that play a crucial role in the body's defense against infections and tissue damage.
Macrophages leave the blood vessels and migrate to the damaged cartilage to help with tissue repair.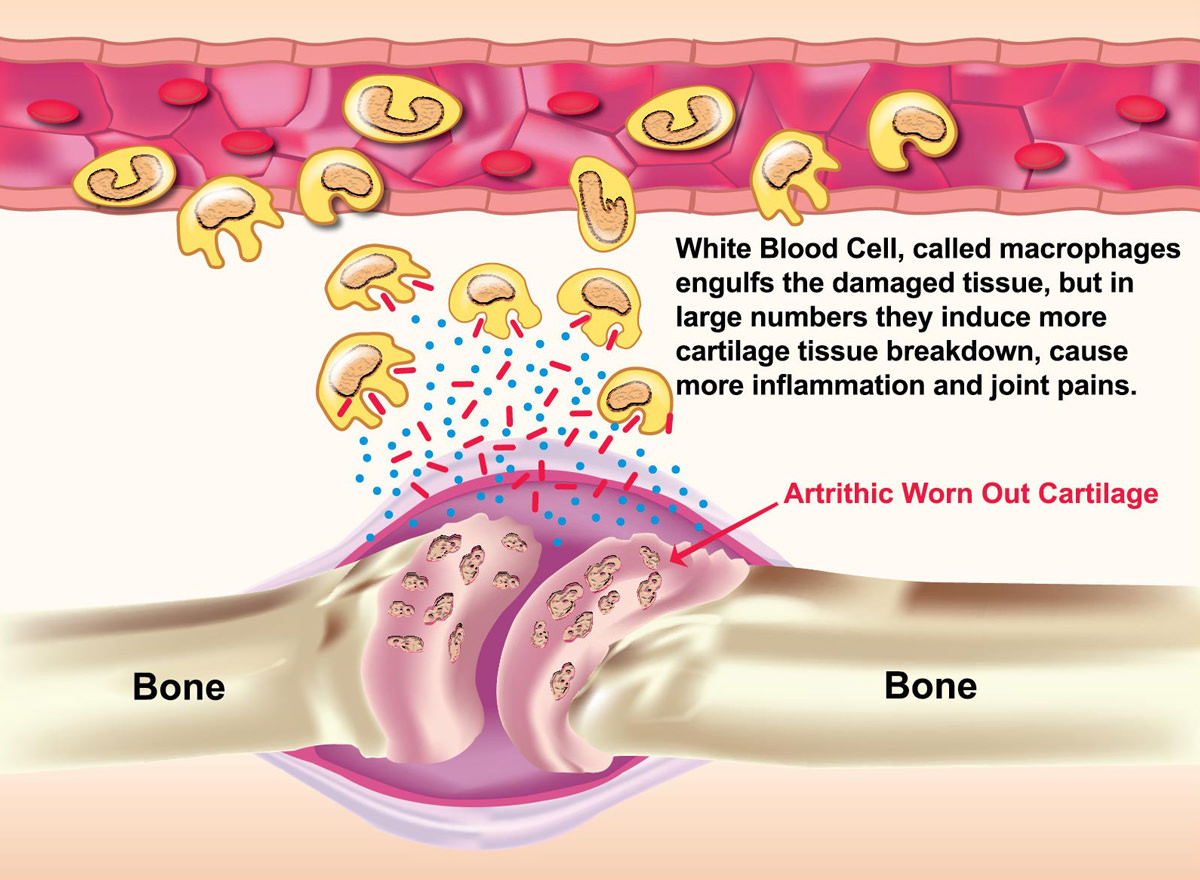 The more severe the joint distress, the greater the attraction of macrophages to the affected area, resulting in heightened inflammation and joint pain.
Excess macrophages therefore become responsible for the deterioration of cartilage tissue and the subsequent increase in discomfort and inflammation.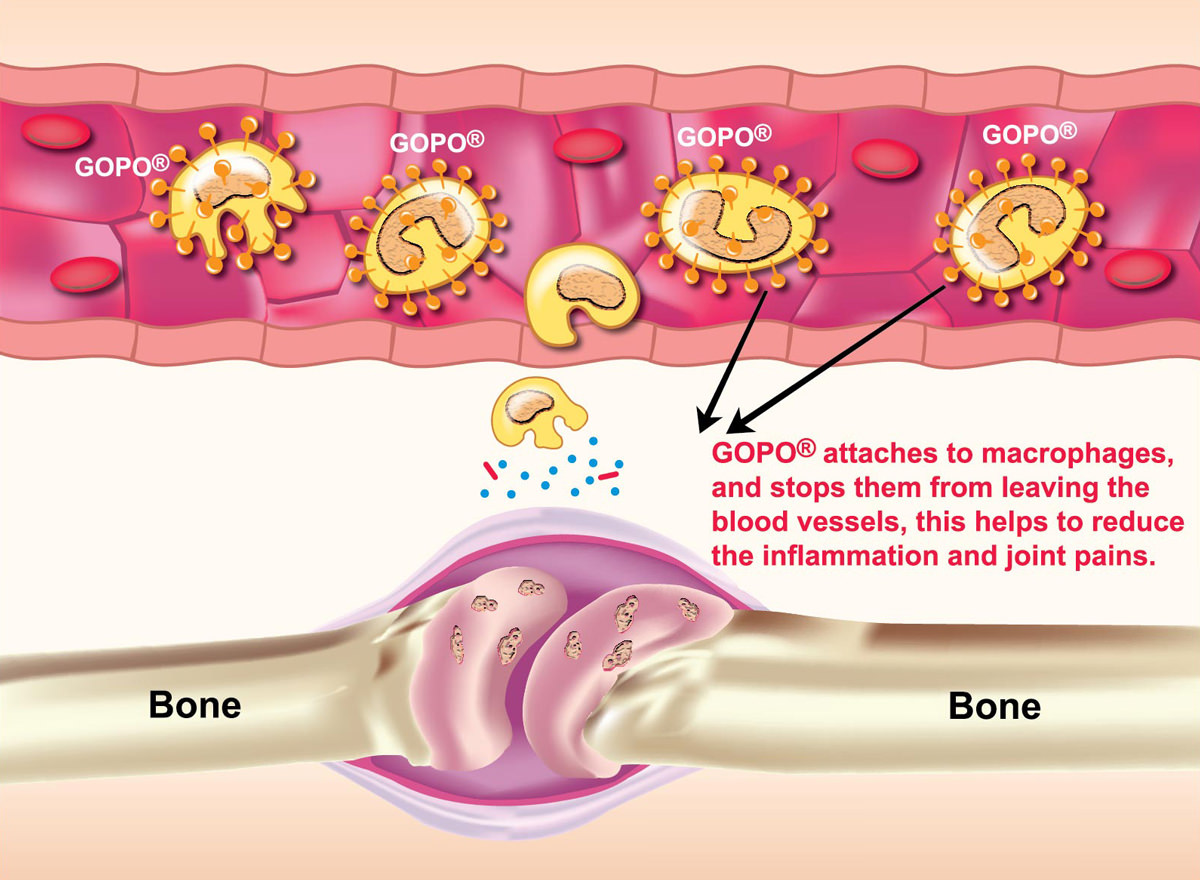 The patented active compound GOPO®, which can only be found in Rose-Hip Vital®, actively works by inhibiting the release of pro-inflammatory molecules from macrophages at the inflamed joint.
Breaking the inflammation cycle in this way leads to a decrease in discomfort, inflammation, and ultimately the relief of pain.
As you can see, the regulation of macrophage activity and the resolution of inflammation are essential for maintaining a balanced immune response. And this is exactly what GOPO® does.
Watch the Video